Oh how I miss buying papaya milkshakes from Hong Kong vendors and drinking it as I stroll down the streets… In Hong Kong there are lots of food stalls everywhere. One of the things I miss most are the fruit juice stands. They are not really stands but actual small shops that are exposed to the outside. Since Hong Kong is a subtropical city, the vendors are able to sell things this way all year around.
This Memorable Drink triggered memories of my dad always buying us carrot juice from these shops. As a kid, I grew up really liking carrot juice and look forward to getting it every time we go. However, I reminisce about the sweet taste of the papaya milkshake more. I still remember the sound of the supersonic blender as the vendor prepared our made-to-order milkshakes. It's not the fancy juice bars that you might be familiar with nowadays. Picture a guy, usually wearing a wife-beater shirt (sorry to be politically incorrect) and making our drinks super fast and fresh.
That's one of the things I miss about living in Hong Kong, when you get thirsty while walking around, boom, there are fresh juice stands (shops) everywhere. As I recreate this Memorable Drink from home, I recollect walking around in the super humid weather of Hong Kong. Even the hot weather could be unbearable at times, the thought of getting a papaya shake sweetens the day.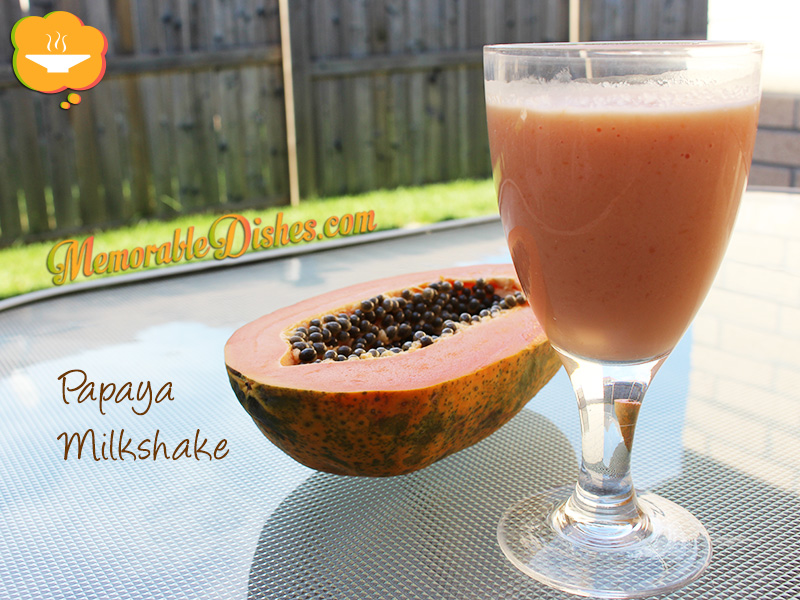 Ingredients
2 cups Papaya, chopped
1 cup Milk (Whole or 2%)
1 tbsp Honey
2-4 Ice Cubes
Preparation
Blend all the ingredients together in a blender.
Imagine yourself in subtropical weather (only pertains to those who live in subarctic climate).
Drink and enjoy!
https://www.memorabledishes.com/papaya-milkshake/
Recipe by Memorable Dishes | www.memorabledishes.com